PPC Pay-Per-Click Management
Google Ads (Adwords), Bing, Facebook and more.
IWD Marketing will plan, develop and implement a Pay-Per-Click (PPC) campaign that will start delivering top search placement results the very first day the campaign begins. PPC is a valuable advertising tool that delivers your targeted client base directly to your website and is the only way to guarantee top placement at all times.
Through our strong affiliation with today's top pay-per-click management providers and advertising partners we are able to develop and deploy a profitable internet marketing campaign for your company.
IWD Marketing is a Google Partners Agency with a team of PPC management experts to assist you with your online marketing needs. Our team has the experience and knowledge to develop targeted keywords, write ad copy that converts and develop strategies to lower your overall cost per conversion. Google Engage Agency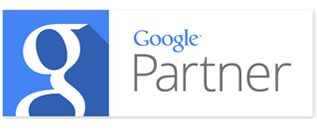 With our campaign management team, you can easily and quickly view the direct results of your advertising dollars. You will have the ability to see how many people are visiting your site, which keywords they are utilizing, and how many of those visits turned into solid leads. With this type of campaign, the data is detailed and up-to-the-minute.
To learn more about our Pay-Per-Click (PPC) marketing services and other Internet Marketing opportunities call us at (561) 392-0783 or request a quote here.