Social Media Management and Marketing Specialists
Don't know whether you should Twitter your Facebook audience or get LinkedIn to a Google+ campaign? Our social networking experts can help develop and maintain a social media campaign that works best for your company to help reach your target audience. Social Media is a great way to build brand awareness and generating traffic to your website.
Not Sure Where To Start?
We will work with you to assess which social networks will work to generate the most awareness and traffic for your business. Social Media MarketingAll social networks are unique in their own right with regards to demographics, theme, usage, etc. Therefore, not all social networks are right for every industry. We perform an extensive review of your target audience as well as your competitors to determine which network(s) will provide the best results for you.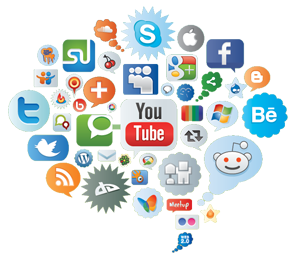 Once we have established the networks that will build your brand awareness best, we will provide a comprehensive plan to ensure your social media campaign's success. At which time, we can provide a social media strategy or playbook that can be implemented in-house by your own staff. Or our social media experts can provide a management plan that we will implement on an on-going basis.
To learn more about our social media marketing and other Internet Marketing opportunities call us at (561) 392-0783 or request a quote here.