Boca Raton Digital Marketing Specialists
The SEO, PPC, Social and SEM Experts
Compared to more traditional methods of marketing and advertising, a internet marketing campaign can deliver greater results while being cost effective at the same time.
At IWD Marketing our team can show you how to attract the right audience, beat your competition and get proven results month after month.
Search Engine Pay-Per-Click Marketing (PPC)
IWD Marketing will construct, develop and implement a Pay-Per-Click (PPC) campaign from start to finish; all you have to do is enjoy the increase in revenue. PPC is a valuable advertising tool that delivers your targeted client base directly to your website. As a Google Engage Agency and through our strong affiliation with today's top search engines and advertising partners we are able to develop and deploy a profitable internet marketing campaign for your company.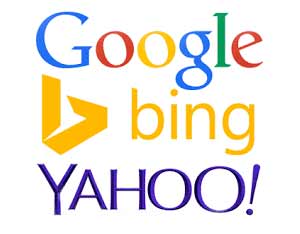 This type of internet marketing campaign is not only cost-effective but also 100% trackable. With our campaign management team, you can easily and quickly view the direct results of your advertising dollars. You will have the ability to see how many people are visiting your site, which keywords they typed, and how many of those visits turned into solid leads. With this type of campaign, the data is detailed and up-to-the-minute. Click here to learn more.
Search Engine Optimization (SEO)
At IWD Marketing, we understand how important your search engine presence is. Our experienced SEO team can program the proper keywords, meta-tags, site content, and page titles to optimize your search engine rankings and allow your target audience to find you.
In order to create or improve your overall presence on the web, IWD Marketing will provide you with a plan which outlines the crucial changes as well as the optional changes that have to be made to your existing website in order to achieve maximum results. Click here to learn more.
To learn more about these and other Internet Marketing opportunities call us at (561) 392-0783 or send us an email.
More services:
Web Design & Web Development Services →
Graphic Design & Printing Services →