Website Maintenance Packages
Monthly Website Management Services and Contracts
It is important to take an active approach to managing your company's web strategy. Your business is growing, your products and services are evolving and the markets you compete in are becoming more sophisticated. Your website needs to keep up. Our site management services are intended to keep our clients websites current while addressing all of their ongoing web service needs.
Our Website Maintenance Packages Assist You In:
Keeping your website's content relevant and current

Testing and fixing any browser compatibility issues

Having a website development team just a phone call or email away to address your website needs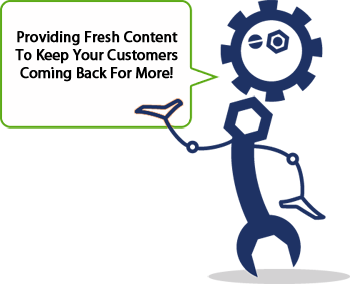 Our Maintenance Packages Include:
Keeping your website's content relevant and current

Priority support

Site content updates

Image editing and replacement

Quarterly site health check

Link checking

Browser compatibility tests

Load speed testing

Form Testing

And Much More!!!
Contact us today to have a customized website maintenance plan review for your website management needs.
Our company also offers content management systems that provide user-friendly website content editing in-house.
Click here to visit our content management systems services page for more information.